The proliferation of the internet and the seemingly unlimited access many of us have to it often leads to the feeling that the world is all online, all interconnected, and all free. In reality, this freedom is largely a perceived truth, rather than a factual one. In fact, according to Freedom House's 2017 Freedom on the Net report, less than one-fourth of the world's internet users reside in countries where the internet is technically designated "free."
Freedom House's study ranked 65 countries worldwide on their level of censorship based on 21 questions and nearly 100 subquestions, which were divided into three categories: obstacles to access, limits on content, and violations of user rights. The study found that not only are many of the world's internet users censored online, disinformation and online manipulation tactics have actually increased, leading to an overall decline of internet freedom around the world for the seventh consecutive year. Of the 65 countries studied, 32—almost half—have seen an overall decline in internet freedom.
Notably, the United States fell two places in overall internet freedom, from the fourth least censored country in 2016 to the sixth least censored country in 2017, largely due to the amount of disinformation and hyperpartisan rhetoric that swept the web in the run-up to the 2016 election. For the third consecutive year, China remained the worst abuser of internet freedom. Additionally, while 13 countries improved their overall freedom score, broad shifts in policy across these countries were not seen.
So what does this censorship look like at a global level? And what censorship tactics do countries use to limit citizens' access to content? Top10VPN put together an infographic about online censorship around the world that visualizes some of the key findings of Freedom House's study. Check it out below—and see where your country ranks.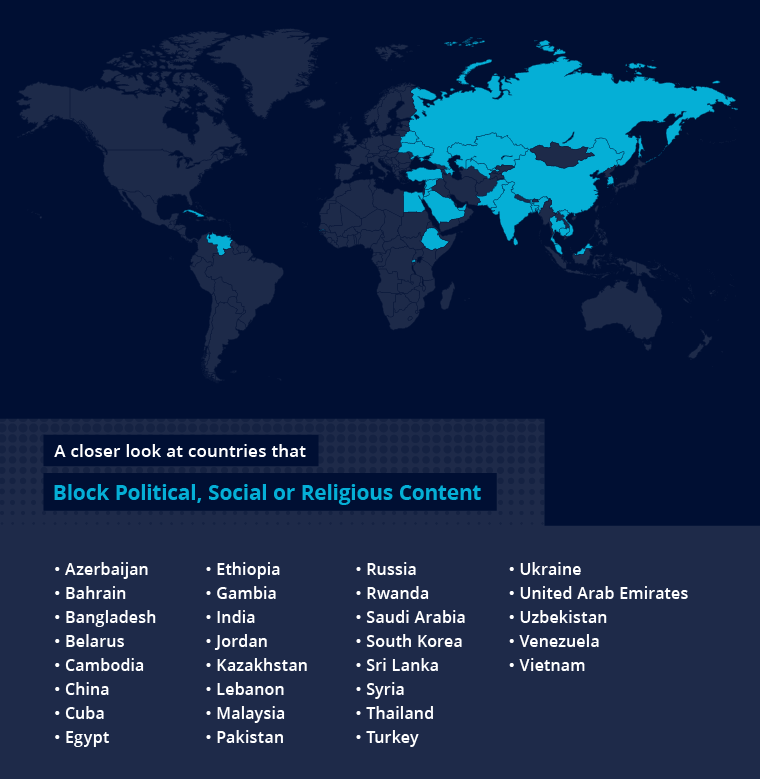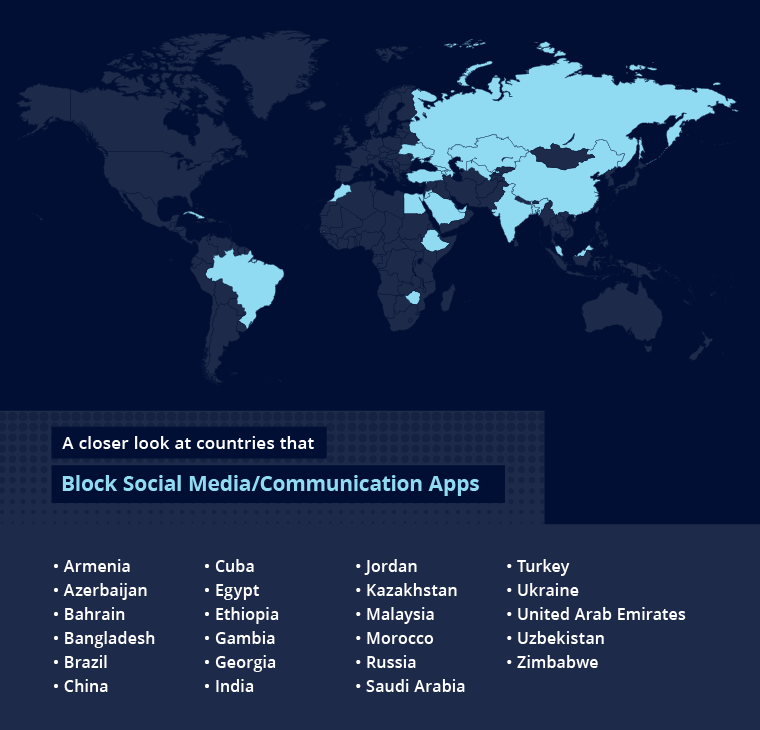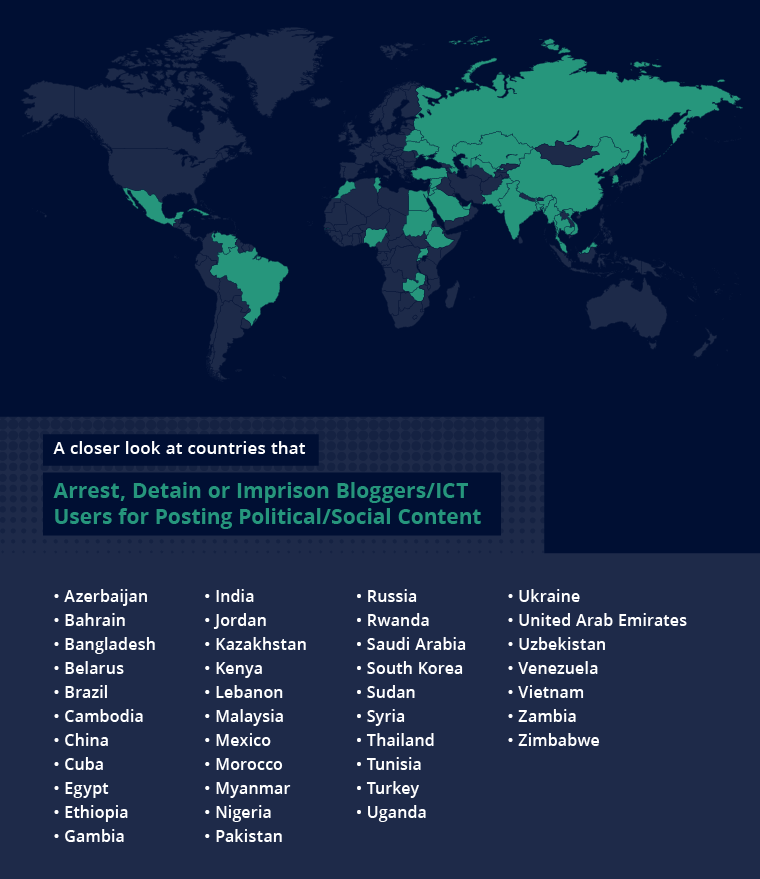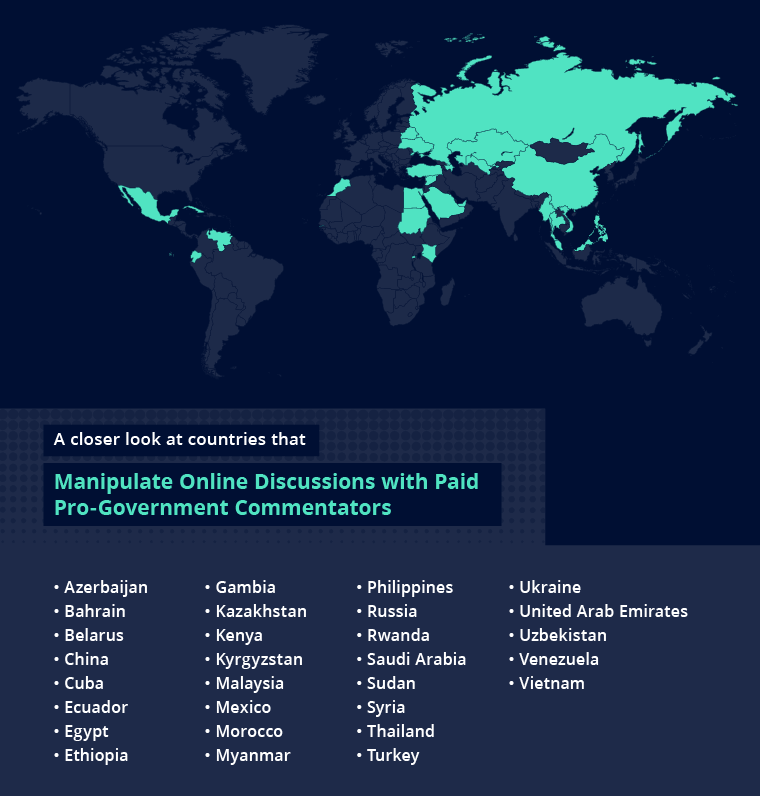 Last Updated on March 9, 2018.